Berber carpet: trends to follow in 2018
Everyone's taste is different in 2018, especially in terms of carpets some decorating styles are more fashionable than others. The return of spring is synonymous with renewal, the opportunity to let new waves charged in brightness and color in your new interior.
Often craft pieces unique in design by the nature of weaving, Berber carpets are handmade and are responsible for bringing a touch of exoticism to your living room. Imprinted with authenticity and know-how, these ethnic carpets are an invitation to travel. We have concocted a summary of trends to follow to inspire you in choosing your next carpet.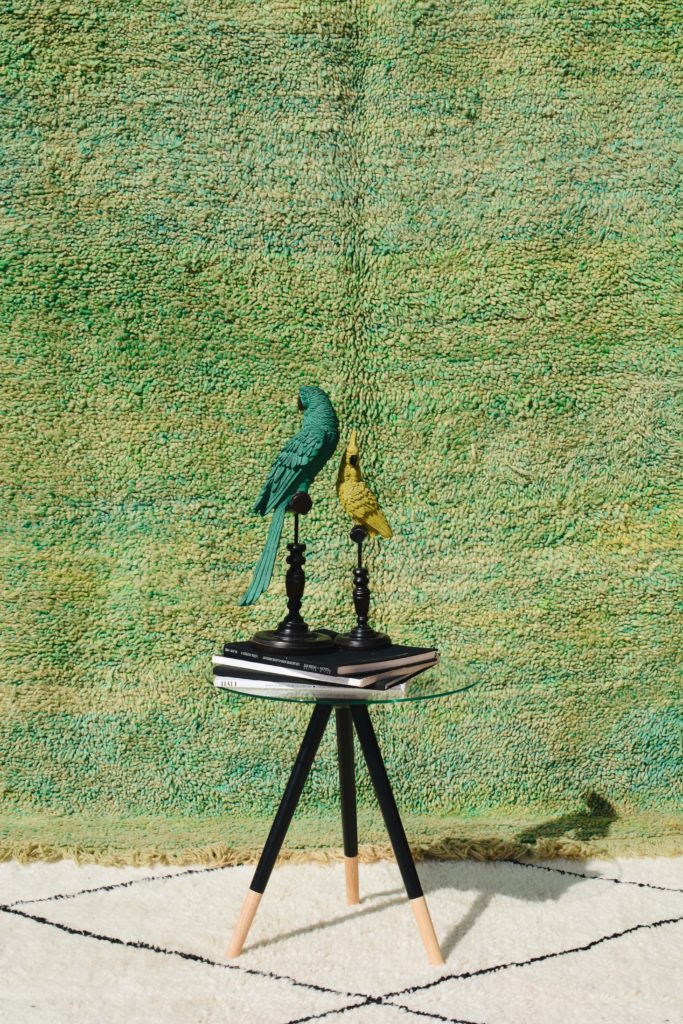 We tried in 2018 to replicate the mantra "Less is More", you will discover a bichromatic collection, with a marriage of innovative colors. Two colors make it possible to bring out the small decorative reminders in a stronger way, some do not hesitate to add paintings on the walls, or repaint a post as a reminder to one of the two colors of this new flowered floor. We love this ode to simplicity, a marriage of elements that translates into a natural balance and evokes a soothing atmosphere. The classic geometric theme is also available in carpets. Simple and rectilinear patterns on a neutral color background (shades of white, ivory and beige), bring a touch both elegant and warm to your living room. The Beni Ouarain is a timeless classic to bring this exhilarating geometric touch, discover more about our article on the Beni Ouarain. The Berber cushion and its pompoms also takes its place with its softness and its innate charm, the very nature of decorative objects handcrafted gives an environment an authentic charm and a seal without equal. Soon you will discover our selection of Berber cushions on the shop.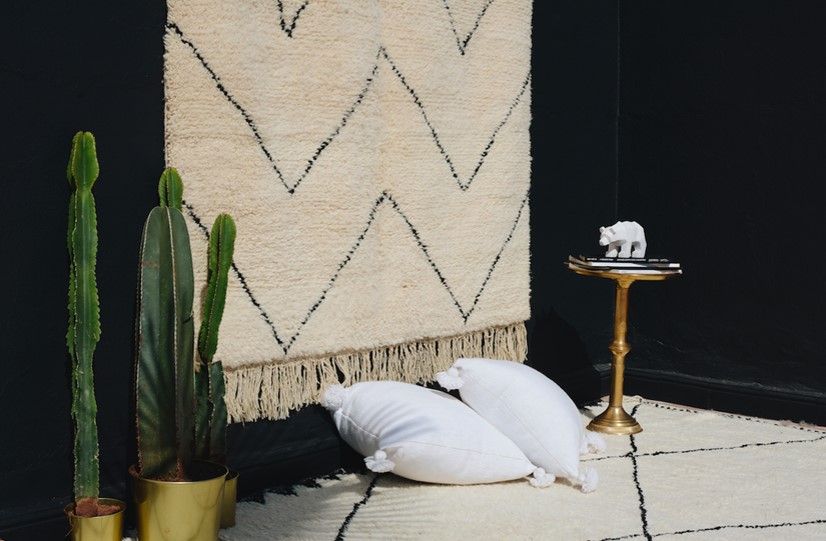 The colorful Berber wool knotted cushion is also a great classic that should soon land in all the salons and magazines. Handmade, charming and colorful!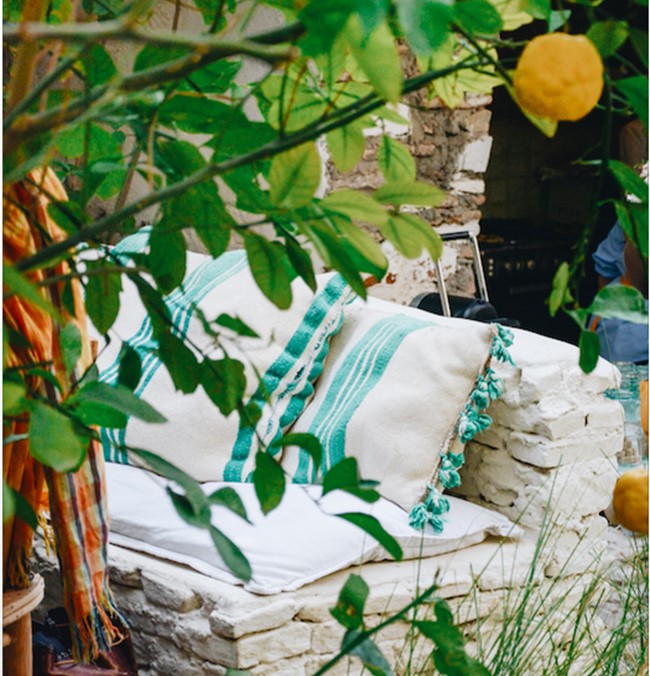 Berber carpets abstract and colorful: again and again
To illuminate your living room with neutral colors, nothing better than a carpet with striking patterns and bright and flashy colors. The mat Beni Ouarain, made in the Middle Atlas arrives for this new year, with colors and patterns even more marked and always more abstract. When we said that Henri Matisse had found a beautiful inspiration in these villages nestled in the Middle Atlas, this collection to come testifies, beauty, improvisation and sublime colors for your home. Thus the carpet takes up the reindeer of the decoration of a living room, and becomes not just the small discrete element that covers the floor, but indeed the centerpiece of which all other elements arise. A big crush for these exceptional carpets soon online!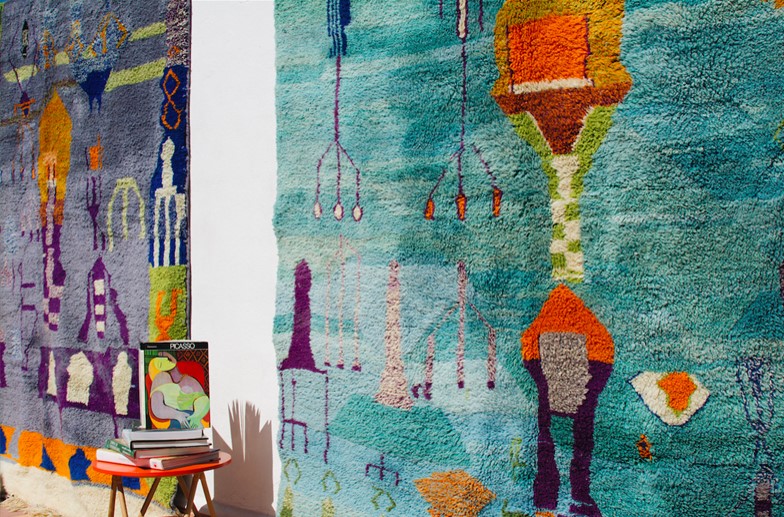 Apart from Berber carpets, Moroccan carpets have the specificity of taking up the bright red as main frame, carpet R'bati (flap) is the spearhead. Berber weaving, although having its own identity, has been slightly inspired over time, so Berber carpets are often found in bright colors and in shades of red. This is how weavers opt for neighboring colors: pink, purple, fuchsia or purple by exhausting the full range of colors, but you will find very rarely red, each one his expertise!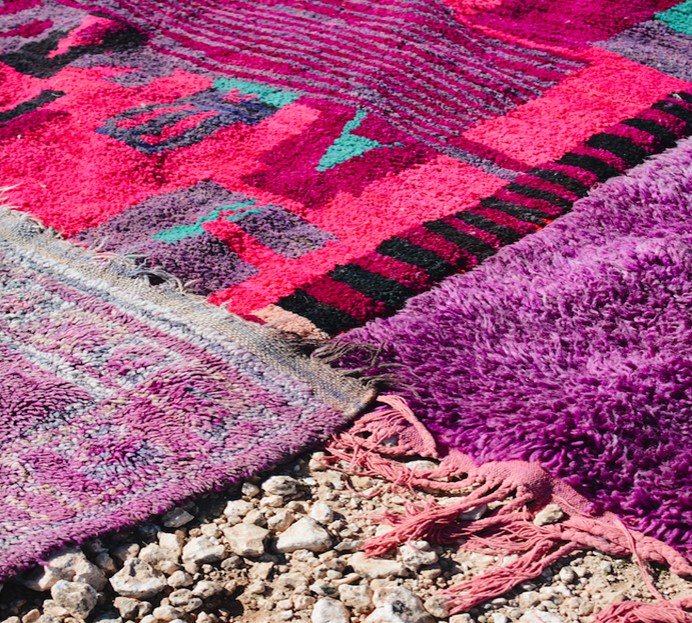 A mixture of styles: The Berber carpet evolves
A new trend that is emerging more and more in the work of Berber weavers is to mix weaving styles and textures. The Beni Ouarain is thus sublimated with the finish of a Kilim rug. The weft of the carpet overflows on the ends in the color of the central geometric patterns. These carpets are still rare but Tribaliste presents them in almost exclusive on the new collection soon online. As a bonus, some weavers of the Beni Ouarain tribe discover new horizons and venture to choose new colors for geometric patterns for the pleasure of the eyes. These new types of colorful Berber carpets will sublimate your living rooms and surprise your guests … Below Beni Ouarain rug purple with a finish Kilim, we are under the spell! and you ?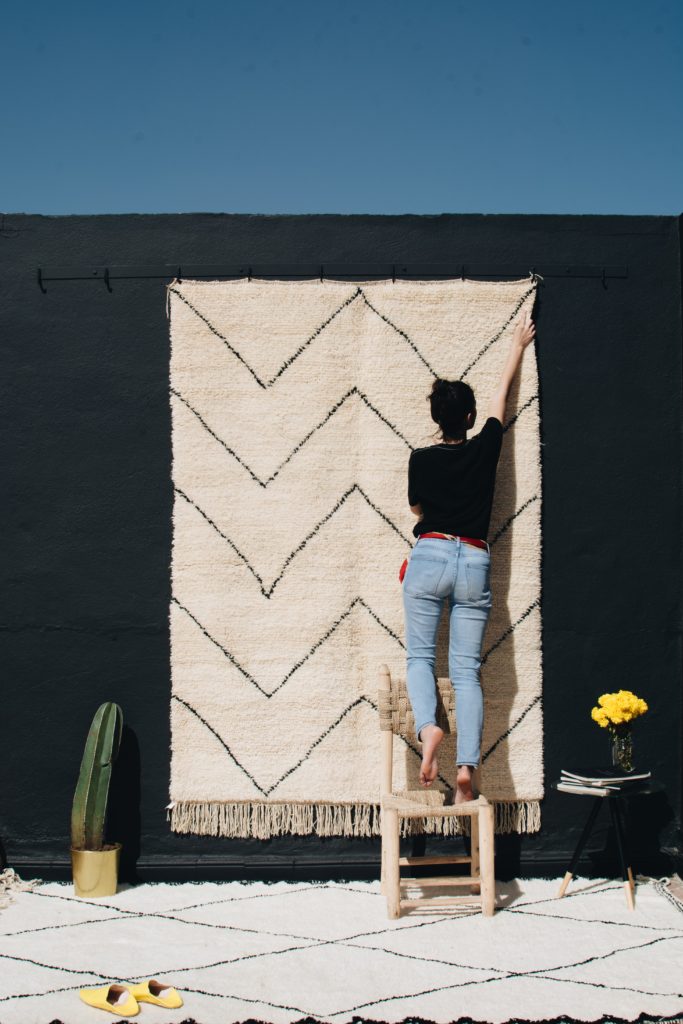 The shooting was held in Marrakech right in the medina on the terrace of the Bazaar Tribaliste: an article is underway to give you behind the scenes of our team and a century-old family bazaar!
The pastel Berber carpet: the powdery touch
Sky blue, powder pink, lime green, pale yellow … refreshing summer colors and soothing winter. They agree as well with dark and intense colors, as with light and neutral colors, or even tonic and lively tones … As an example of a carpet of a great refinement, we propose it to you below in cut, because that we can not reveal everything to you so quickly. It is a small masterpiece of cubism colored wool as only these Moroccan regions can offer us. Probably the most beautiful table that we could offer in early 2018!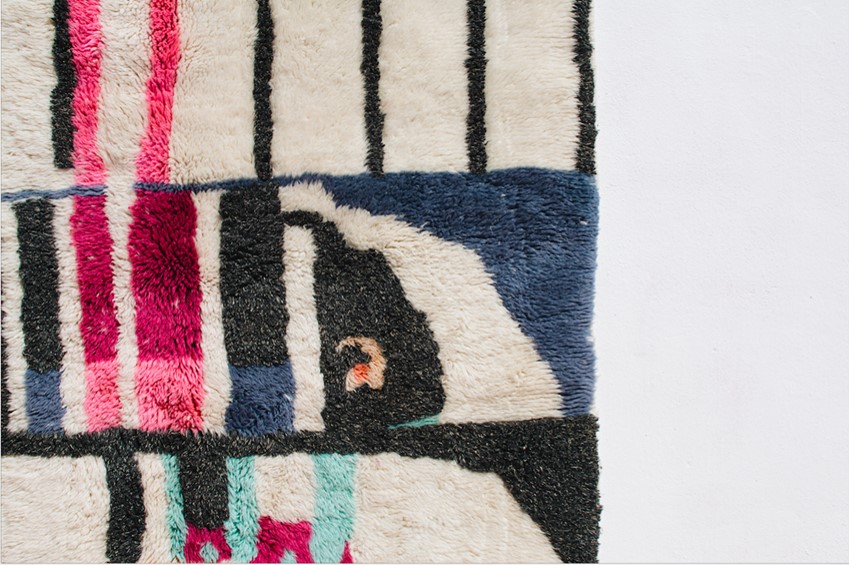 In 2018, the carpet Berber is an art that evolves, adapts, inspires and is constantly renewed, it is a privilege to be able to present these carpets for sale on the site. Each carpet is unique and reflects the diversity and richness of a century-old craft that we want to shine a thousand fire.