Fans of a responsible and sustainable lifestyle, we unearth for you exceptional Berber rugs, favorites, entirely handmade, in the pure local tradition. Unique, authentic pieces, like an ode to Moroccan craftsmanship. A passion that drives us, a heritage that carries us, an art of living that brings us together.
Our collections
Brut
collections
Unique and authentic models made of 100% natural wool. With or without patterns, virgin or colored wool, the BRUT collection adapts to all your desires.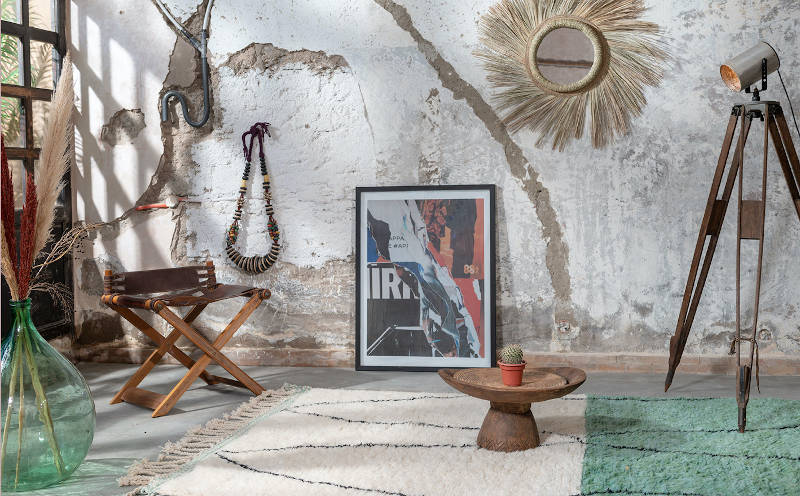 The Classics
collection
They sport black and white like no other carpet. These beautiful Berber pieces will bring an authentic and elegant touch to your home. Simply timeless.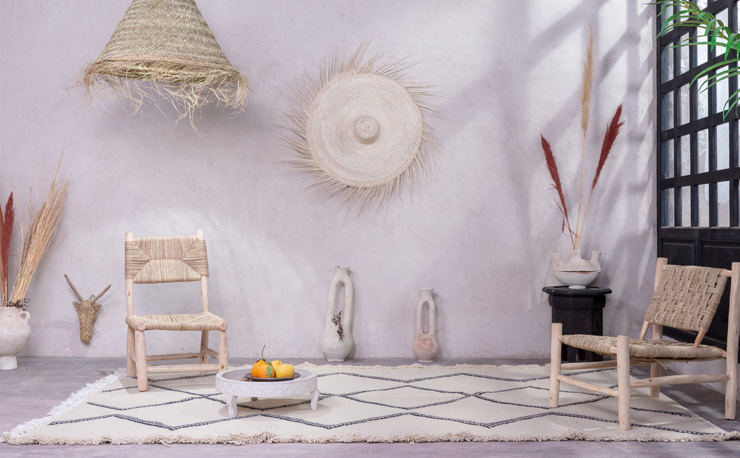 Abstrait
collection
Field of expression of Berber weavers, these carpets are amazing works of art. Abstract patterns, colored wool, they offer a unique rendering to brighten up without overloading.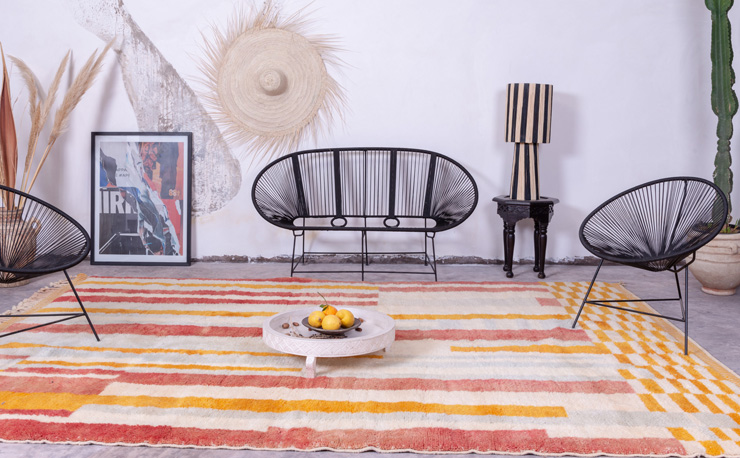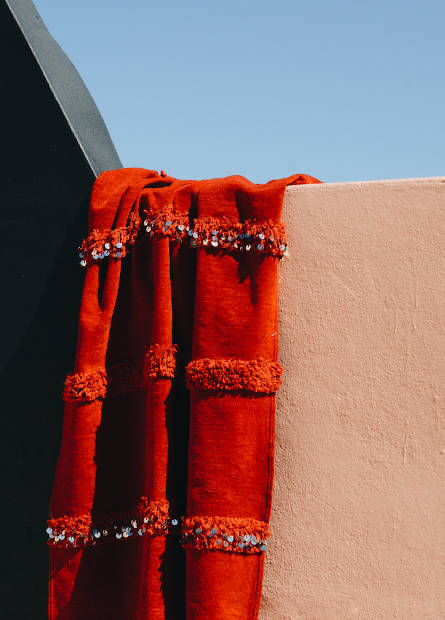 Moroccan Berber carpets: an ancestral art
Objects that are simply out of the ordinary. Thanks to a very particular know-how transmitted from generation to generation, the weavers imagine and weave daring carpets. We love the combination of tradition and modernity of the Berber wool carpet, entirely handmade. And you know what? We're sure you'll find the best Moroccan rugs here.
A 100% artisanal confection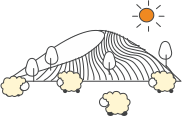 01 - Breeding and shearing
The Berbers raise their flocks in the mountainous areas of the Moroccan Atlas. In spring, the sheep are stripped of their fur. A traditional shearing with scissors.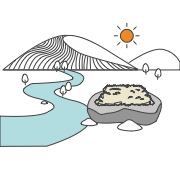 02 - Washing of the wool
The sheep's wool is cleaned and eroded on the stone. It will dry for several hours in the sun. Any small impurities that remain are then removed by hand!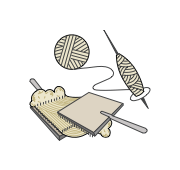 03 - Spinning the wool
Using a traditional spindle, Berber weavers spin the wool by hand, pinching it between their expert fingers. Patience is the key word for this meticulous work.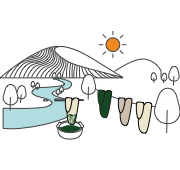 04 - Dyeing
The wool is boiled in containers containing plants to be dyed and then dried in the open air. Red, ochre, blue... It comes back to life!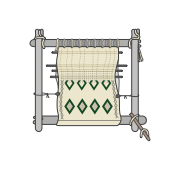 05 - Assembly and weaving
The weavers make the weft of the carpet and place it on a loom. The carpet is made up of knots and takes several weeks to make. A truly colossal task.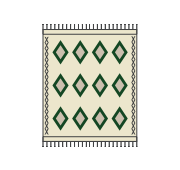 06 - Lavage et séchage
Ultime étape, le tapis en laine est nettoyé plusieurs fois et enfin séché au soleil. Résultat : un objet unique mêlant imagination, savoir-faire et patience. Chapeau les artistes !
Are you looking for a made-to-measure rug?
If you have very particular dimensions in mind, we are also here for you. To satisfy your wildest desires, we offer to make your carpet to measure, according to the size and finish you want.
You configure your Berber carpet
The artisan starts the confection
We follow-up with the artisan
We receive the carpet and perform quality control
Your carpet is packed and ready to be delivered
You receive your beautiful carpet at home!
You buy directly from the artisan, at the right price
At Tribaliste, we don't do things like everyone else! We explain everything: here, when you buy a carpet, you buy it at its fair value, direct from the artisan who sets the price of the product himself. No intermediaries, a responsible margin, fair prices. An inclusive model in which each actor wins.
Get to know us better
Les déclinaisons de tapis par taille
The Berber carpet, a history of style
One thing in common: Moroccan Berber rugs are entirely and always hand-woven. But depending on the region where they are made, they will have very particular specificities. And this is their originality.
They talk about us
In the press and beyond...





International delivery
International delivery
When you love it, you don't wait! So we deliver your carpet anywhere in the world with DHL Express.
Secure payment
Secure payment
Your information is confidential and your payment is 100% secure. It's important to remember that.
Return within 14 days
Return within 14 days
Do you have any doubts about your purchase? We give you 14 days to change your mind.